Start construction districts route Vosstraat from 06/08/2018
The city of Antwerp,  Management Company Antwerp Mobile (BAM) and the districts of Deurne, Berchem and Borgerhout are finishing the districts route along the Vosstraat. This cycle route runs between the Ring and the Krijgsbaan (R11) and is the big brother of the Ring cycle path.
The activities start on august the 6th 2018 and take four months.
The airport will remain accessible through Luchthavenlei, whether at the front of the airport as just beyond the thrift store.
Via Diksmuidelaan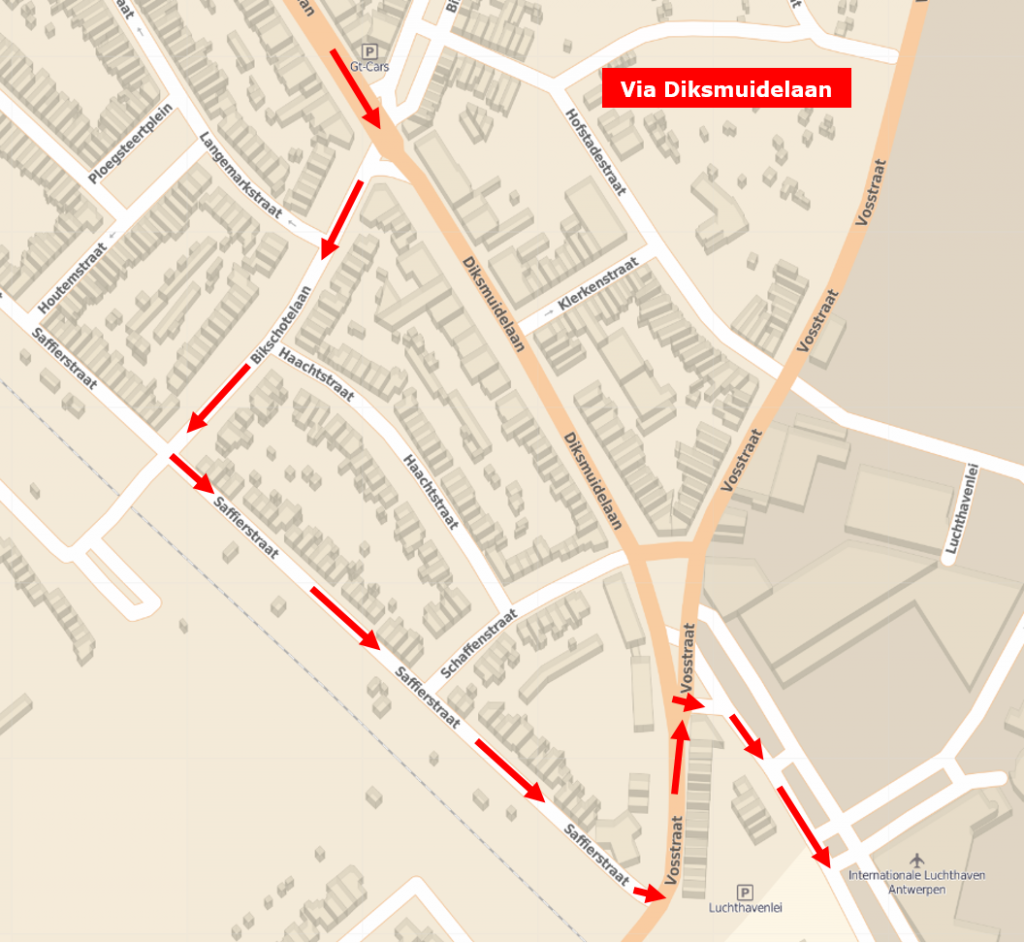 Via Vosstraat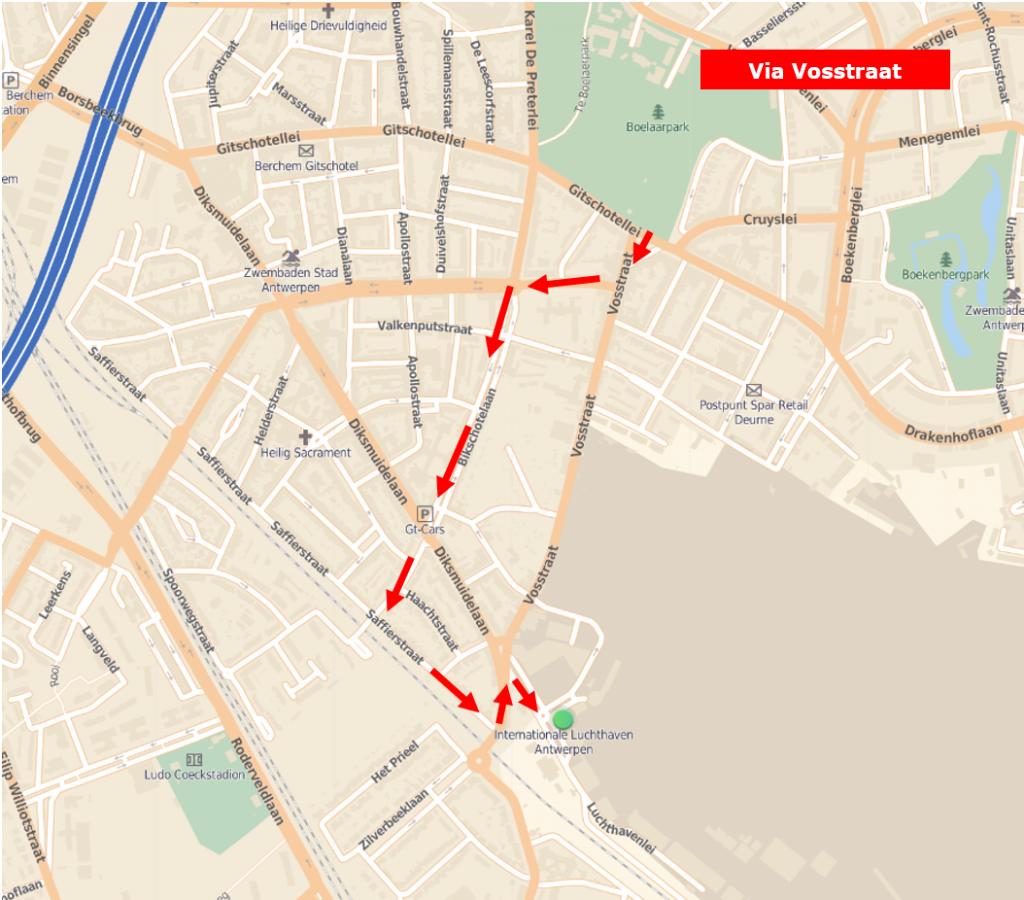 Click here for more information or contact Neighborhood meeting Deurne via wijkoverleg.deurne@stad.antwerpen.be or 03 338 45 88