LEM Antwerp International Airport NV is owned by the French group Egis and consist of a LEM-LOM management structure created by the Flemish government. Egis does the commercial exploitation of the airport (LEM) and the Flemish government is responsible for its basic infrastructure (LOM).
Airline company TUI fly offers flights to 10 destinations. In addition to these scheduled flights, also charter flights, private flights and training flights are offered.
During the year 2019 Antwerp Airport welcomed 306. 330  passengers and registered 36. 372  flight movements.
Why choose to fly with Antwerp Airport?
Easy accessible & nearby
Democratic parking rates
Short walking distances across the airport
Fast check-in and smooth security check
Excellent on time performance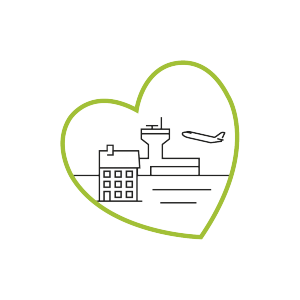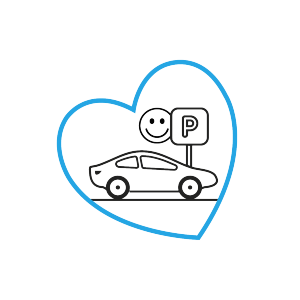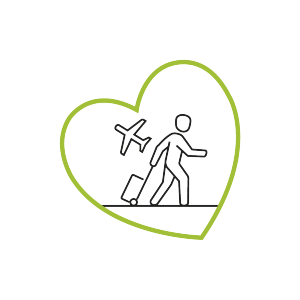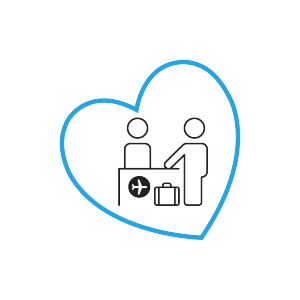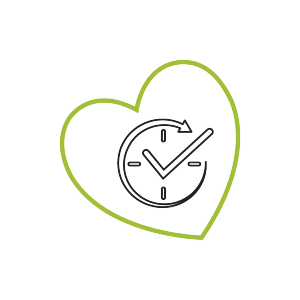 General information about the airport
ICAO code: EBAW
IATA code: ANR
Number of runways: 2
Runway dimension: 1.510m – 4.950ft
Fire fighting/ Rescue Category: 7
Airport altitude (Ft): 39
Operating hours: from 6.30 till 23.00h LT
Population within 50km: +/- 2million people
Check-in desks: 8
Gates: 2
55 companies
586 jobs
Airport location
Excellent motorway links: E17 / E19 & E313
Regular bus Services to Berchem Railway station
Brief history
• The foundation of the Aéro-Club d'Anvers in 1909 was the starting point for aviation in Antwerp. It was also the year in which Antwerp hosted its first airshow on Belgian territory. With the Antwerp Aviation week or 'La Semaine d'Aviation d'Anvers' a spectacle was provided by Jan Olieslagers, Jules Tijck and Baron de Caters.
• The new Antwerp airfield was officially opened on May 23, 1923. In the autumn, Jean Stampe and Maurice Vertongen established their Antwerp flying school.
• 1924 – Sabena opened the first air route Rotterdam-Antwerp-Brussels-Strasbourg-Basle.
• On November 3, 1927, the Antwerp Aviation Club was founded by Jan Olieslagers and Pierre Schellekens.
• On March 1, 1929 a competition was organized amongst Belgian architects for the design and completion of the building and the installations for Antwerp Airport. The design by Stanislas Jasinsky was withheld and on December 30 of the same year the first stone was laid by the great promotor of Antwerp aviation, Minister of Railway Transport, Maurice Lippens.
• 1939 – scheduled flights from Antwerp were suspended following the threat of war.
• Antwerp Airport was bombed on the morning of May 10, 1940.
• During the German occupation, from 1941 onwards, the airfield served as a test and transit base for the nearby Erla Factories where Messerschmitts were repaired and made ready for flight. The main reminder of this period is the runway, which was constructed by the Germans. Up to that time, Antwerp Airport had a grass runway.
• The airport was returned to the Belgian State as late as September 1946.
• The early 1950's were a colorful period with new airlines starting in Antwerp. Antwerp served as an alternative for the airport of Brussels.
• 1951 – the original control tower was replaced by a more modern version.
• By the 1960's, Antwerp Airport was ready for a facelift. This period was characterized by continuing problems with regards to the airport. (limited runway capacity and strong competition with Brussels Airport).
• 1967 – Delta Air Transport started to fly the Antwerp-Amsterdam route for KLM.
• The 1970's marked some of the most important years in the history of Antwerp Airport. There was a significant increase in traffic and investments.
• In the 1980's the importance of Antwerp Airport grew as a regional cargo Center. Sabena offered daily flights to London, while DAT flew to Amsterdam.
Other companies came and went such as, Connectair, Hamburg Airlines, Air Europe Express, Baltic Air Express, Air Engiadina …
• 1993 – introduction of the first flight of VLM, 'Vlaamse Luchttransport Maatschappij'.
• 1996 – Delta Air Transport moved its technical services to Zaventem, and therefore partly disappeared from the Antwerp aviation scene.
• On November 13, 1997, Stampe & Vertongen Museum was officially opened by the former Prime Minister, Van den Brande and the former Flemish Minister Baldewijns.
• 1998 will see as the celebration of the 75th anniversary of the Antwerp Airport.
• 2001 is seen as the peak year with more than 270 000 passengers.
• On October 27, 2014, Antwerp International Airport becomes part of the French Egis group and consist of a LEM-LOM management structure.
• April 17, 2015, the first flight of Jetairfly (Now: TUI fly) from Antwerp was introduced. Jetairfly offers flights to various European destinations with an Embrear E190.
• June 2015 – opening of the Business Terminal for General Aviation.
• April 2016 – The French company Chalair Aviation starts operating flights out of Antwerp Airport.
• 2015/2016 – Various projects implemented for the expansion and refurbishment of the Airport Terminal and Parking area.
• April 2017 – New departure hall
• October 2017 – Comeback VLM Airlines